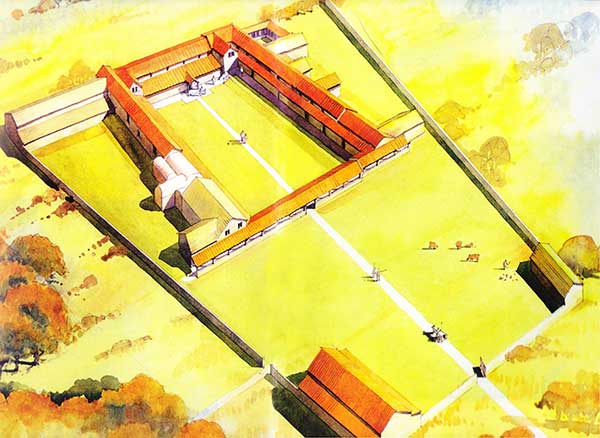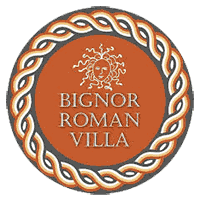 In 1811 a site was unearthed near Arundel, West Sussex that was a Roman Villa rich in Roman mosaics and with a hypocaust. The site has many mosaics depicting Venus, Gladiators, Ganymede and many others. In the north corridor is the 80 ft. long mosaic which is one of the longest in Britain. The museum contains many artefacts that have been found over the years and they tell the story of Bignor villa.
Bignor Roman Villa is the stunning remains of a Roman home and farm with world-class mosaic floors in a spectacular Downland setting.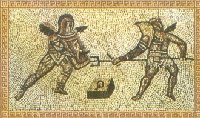 Learn why the Roman owners chose to develop such a magnificent settlement at Bignor in the 3rd Century AD and how they acquired wealth from its location.
Outside the Roman Villa, walk through the beautiful Nyetimber vineyard and explore the endless footpaths and stunning villages in the heart of the newly designated South Downs National Park.
Great info and Pix on these sites
One really good webpage that has some great photos is at the J.J.'s Wargames website. I can tell you tha the has some EXCELLENT information and phtos here. Nice guy too!!

Another great place for photos of this site is at the Travel Advisor's webpage for this site located here.
Bignor Villa has an official museum website also, at: http://www.bignorromanvilla.co.uk/ and it has information and such, but not a lt of photos. The Travel Advisor page has a LOT of great photos!!