Roman recipes
Mixtura cum Necleis Pineis
(Pine kernels — or hazelnuts or walnuts... with herb pâté)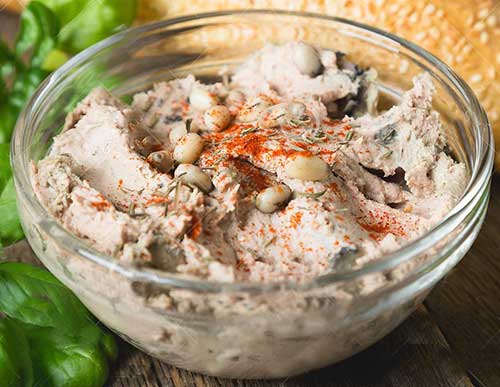 by Columella, On Agriculture
Yeah, go ahead and click
here
to buy this book!
Roman Cookery
: Ancient Recipes for Modern Kitchens.
Yes, this book has a new cover, but I like this one better. Blah, I am so horrible.
AFAIK, this recipe comes from Grant and was inserted by original site author (I will say again to PLEASE buy these author's books! By doing so, you will help support them — even for books that are older and might not sell as well anymore... These authors do not do this for money, they do it for love. Please support them!
This is a delicious pâté, and surely the origin of modern Italian pesto, although there is no basil. Basil was rarely employed by Roman Cooks, but is frequently found in ancient medicine. Superstition had it that the herb attracted Scorpions, so this may have discouraged its used in the kitchen, whilst doctors considered it awkward to digest because of its juices. The pine kernels lend a creamy texture and an aromatic savour the invariably provokes questions at the dinner table as to the exact nature of the recipe. The pâté is still good with hazelnuts, but its Origins are more likely to be betrayed by the recognizable flavor of this ingredient.
Original recipe:
Translation: Chop into small pieces Gallic cheese, or any other well-known cheese you like. Pound it. Take pine kernels, if you have a lot of them, but if not, hazelnuts toasted after their shells have been removed, or almonds, and mix them in equal quantity with the seasonings detailed above. Add a small amount of peppered vinegar and blend. Pour some olive oil over the mixture. If there are no green seasonings, pound dry pennyroyal or thyme or oregano or dry savoury with the cheese, and add peppered vinegar and olive oil. But, if the other herbs have no pungency, each of these herbs can be mixed when dry with the cheese.
Ingredients
100g/3 oz of hazelnuts (or pine kernals or walnuts)
A handful of fresh parsley
80 ml/3fl oz olive oil
80 ml/3fl oz red wine vinegar
½ tsp ground black pepper
125g/4oz feta cheese
A handful of fresh coriander leaves
2 or 3 mint leaves
A sprig of rue
A pinch of sea salt
Preparation
If using hazelnuts, remove them from their shells and roast under a hot grill for 5 minutes, turning frequently to avoid burning them.
Put all the ingredients in a food-processor.
Puree until you have a smooth paste
Serve with bread.