Recipe for Boletos aliter
(Mushrooms in Honey)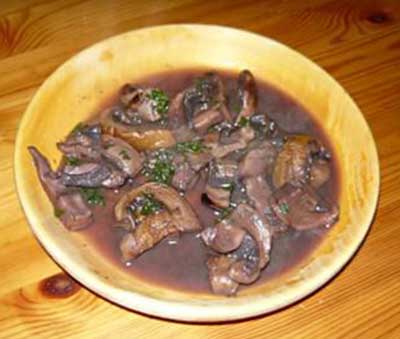 by Apicius, VII, XIII, 315

<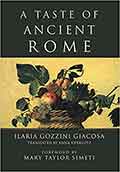 Yeah, go ahead and click here to buy this book!
A Taste of Ancient Rome
AFAIK, this recipe comes from Giacosa and was inserted by original site author (I will say again to PLEASE buy these author's books! By doing so, you will help support them — even for books that are older and might not sell as well anymore... These authors do not do this for money, they do it for love. Please support them!
Seasoned mushroom stems, which uses olive oil, honey and garum, along with lovage as a seasoning for mushroom stems. The Romans used this method to cook large wild medow mushrooms; it is also good for both boletus and cultivated mushrooms.
Original recipe: Tirsos eorum concisos in patellam novam perfundis, addito pipere, ligustico, modico melle; liquamine temperabis; oleum modice.
Translation: Another recipe for mushrooms: Put the chopped stems in a clean pan, add pepper, lovage, and a bit of honey; mix with garum; [add] a bit of oil.
Ingredients
1lb. (½kg.) mushroom stems (or whole mushrooms)
1 hadful of fresh lovage or parsley
2 T. of olive oil
pepper to taste
¼ t. honey
1 T. garum
Preparation
Finely chop the lovage or parsley.
Cut the stems into small pieces and sauté in a pan with the olive oil, pepper, lovage (or parsley), honey, and garum. [Naturally, you can use the entire mushroom for better flaver.