Recipe for
Patina De Pisciculis
(Souffle of Small Fishes)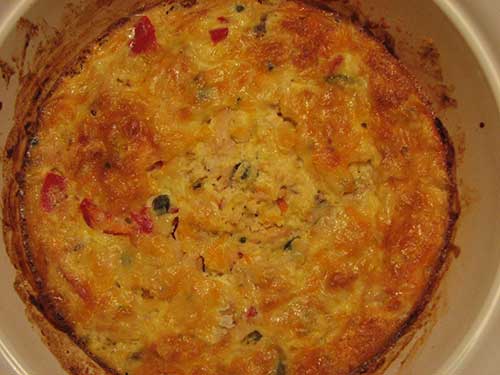 by Apicius IV, II, 30
This recipe was mostly served as a main course
Original recipe: Uuam passam, piper, ligusticum, origanum, cepam, uinum, liquamen, oleum. Transferes in patellam. Cum cocta fuerit, adicies in ipsam pisciculos coctos. Amulo obligas et inferes.
Translation: Take raisins, pepper, lovage, origany, onions, wine, broth and oil, place this in a pan; after this has cooked add to it the cooked small fish, bind with roux and serve.
Ingredients
500g Small fishes or whole sardines
150g Raisins or sultanas
½ t.freshly ground Pepper
1 T. Liebstoeckl
1 T. Oregano
2 sm. Diced onions
200mlOil
50mlLiquamen, salt
some Cornstarch
Preparation
Mix raisins, pepper, Liebstoeckl, oregano, onion, wine, Liquamen and oil together and put in a casserole.
Cook until done.
Put small boiled fish fillets or boiled small whole fishes into it.
Cook slowly in a hot fire under a brick
Thicken with a bit of cornstarch and serve.