<!— InstanceBeginEditable name="mainbody" —>

On this page, you'll see many of the herbs and plants the Romans used in their medicines and healing. Yes, there are a couple of articles used, then modified with art to show what is being talked about. Also, in some cases more info was found and added to better explain things. Look for this section of Romans in Britain to become more coherant and just a better place to find information on Roman medical matters.
Roman Herbs and Medicines
By Andrew, from the Red Rampant Website
(Edited, added to and pix added)

L

isted below are some of herbs that are likely to have been used on the infirm Roman Citizen, soldier or slave. Note: the latin names listed for these herbs are modern scientific names, not those used by the Romans themselves. [The photos were added to give the viewer a better understanding of what is being discussed. As they say, a photo is worth a thousand words (or in this case, a piece of art. ~DMV]

<!— row 1 —>
The Use of Wine in Ancient Roman medicine
From the mariamilani.com website
(Edited, added to and pix added)
Wine was a frequent component of ancient Roman medicine: As is well known nowadays, alcohol is a good means of extracting the active elements from medicinal plants. Wine was the only form of alcohol known to the Romans as distillation wasn't discovered until the Middle Ages. Herbs infused in wine was a regular medicinal stratagem which would have a degree of effect given the alcohol's ability to extract the active compounds of a number of herbs. The "only" issue would be whether the infused herbs are the right ones for the particular ailment.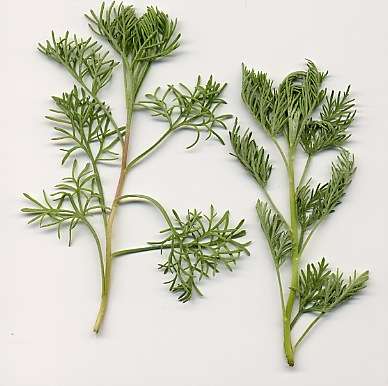 An example of this would be Artemisia Abrotanum (aka Southernwood, Lover's Plant or Lemon Plant) which is known to be antiseptic and repel insects such as intestinal worms. When taken with wine the Romans regarded it as an antidote for poison
(Horace Epistles BkIIEpI:90—117):
"no one unskilled dares give Lad's Love to the sick."
"Rose (or violet) Wine-Rosatum: Rose petals, the lower white part removed, are sewn into a linen bag and immersed in wine for seven days. After which, add a bag of new petals which allow to draw for another seven days. Again remove the old petals and replace them with fresh ones for another week then strain the wine through the colander. Before serving, add honey sweetening to taste. Take care that only the best petals free from dew be used for soaking."