Huntingdon Museum
About Huntingdon Museum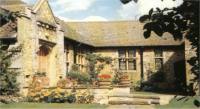 The museum is dedicated to the history of the Huntingdon area from the age when dinosaurs ruled the earth 160 million years ago. Huntingdon is synonymous Oliver Cromwell, known in history for his rebellion and execution of King Charles I. The museum reflects this in the displays from this era and further into the Napoleonic Wars.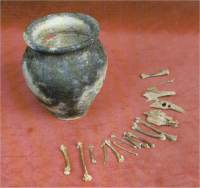 The museum was founded by Herbert Norris, a lifetime collector of artefacts, relics and writings on Huntingdon. He died in 1931, but his memory lives on in the museum.
There is a gallery of artisic work by local artists, and the museum also has research facilities which include books, manuscripts and photographs relating to Huntingdon. Access to the gallery is available by appointment.
'It would be hard in this old town, with all its enchanting places, to find a place surpassing in attractiveness the museum on the river bank. We have seen few museums built so neatly in so fair a place as this.'
Arthur Mee The Kings England, 1939
Useful information
Facilities
free parking nearby
Paid parking nearby
Wheelchair access
Contact: