Accompaniments to
the Main Course — Main Page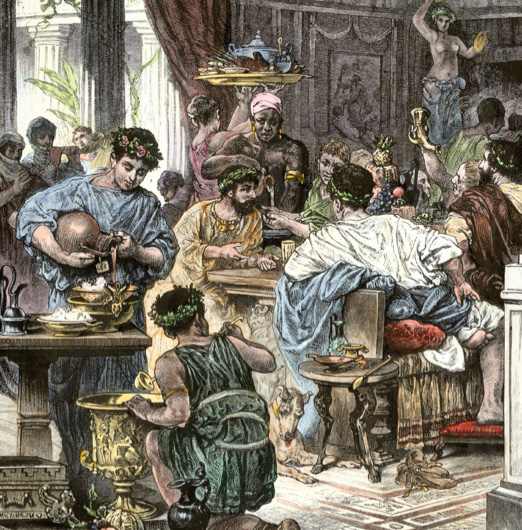 Here, you will find dishes to accompany the Main Course. Each dish on the meal was the result of reflection and study. Menus were prepared in advance — timed to perfection. It was said, without the culinary arts the crudeness of reality would be unbearable.
Again, Roman recipes are not bad, just different than what we modern peoples are used to. Give them a try...